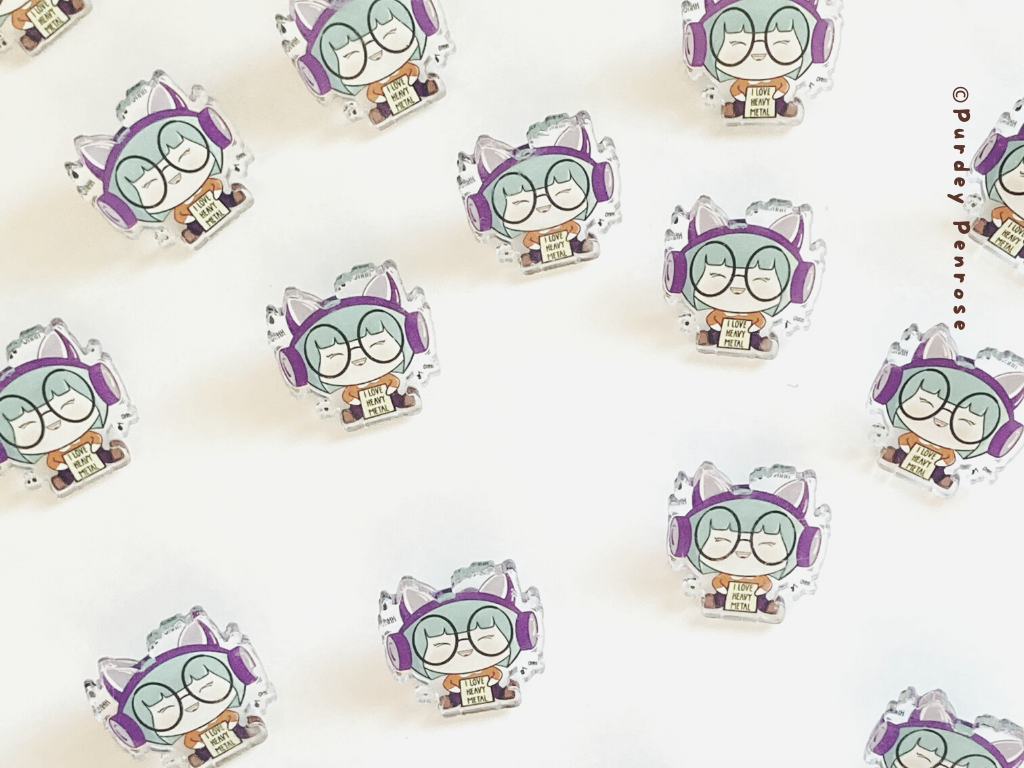 [ACRYLIC BADGE] I love heavy metal
On Sale
$9.90
✨ handmade
✨ FIRST edition
✨ acrylic/ transparent badge
✨ 1,2 in x 1,2 in (30 x 30 mm)
✨ comes with a handmade back card
Screw stereotypes & archetypes. You don't have to love classical music to be a "real" creative or a "genuine" intuitive.
Show off your uniqueness on a beanie, a pencil case,  your fav' denim jacket, a comfy sweater, or your backpack. The sky is the limit.
This badge comes with:
- a rubber fastening to firmly keep the badge in place
- a handmade backcard 
TIP: Because of the tiny sharp edge secured by the rubber fastening, this badge shouldn't be used or manipulated by kids without proper supervision.
✏️ SIZE & MATERIALS:
size: 30 mm x 30 mm (1,2 in x 1,2 in)
acrylic badge/ pin
durable
black rubber fastening to firmly secure the badge
📮 SHIPPING:
Shipping fees are calculated by weight.
At the moment, I ship to UK, Canada, USA, France
All orders come with a tracking number
International orders may be delayed due to Covid-19
Customs & additional fees may be applicable & paid by the recipient (please read the shipping policy for more details)
📮 The full shipping policy can be found at
https://purdeypenrose.com/shipping-policy
💕 PROCESSING TIME:
Until further notice, your order will be processed from Monday to Saturday
(March 2022) processing time 1-2 business days
📦 PACKAGING:
your acrylic badge will be dispatched in reusable small bag + handmade backcard
your order will be placed in a bubbled envelope to protect your goodies from water
please consider reusing, recycling, or up cycling your packaging
GOT QUESTIONS?
Drop me a line at hello@PurdeyPenrose.com so that I can assist you
🌳 THANKS
When you buy from Purdey Penrose, you not only support a small business but you also make the planet greener because I will plant one tree on your behalf.
⚠️ COPYRIGHT
All the drawings are crafted by Ophelie Bottin aka Purdey Penrose. All rights reserved. For personal use only.